About Our Therapists
Cassandra Jay BSc (Hons) Psych, HNC ECS, Sex Add. Diploma PSRT
Cassandra is the founder & clinical director of The Caesura Centre. She is a Psychosexual & Relationship Psychotherapist and spends her time split between the Buckinghamshire and Harley Street practices.
Cassandra has completed her BSc (Hons) in Psychology and uses this knowledge to inform her work, she has also completed a post-graduate diploma in Psychosexual and Relationship Therapy. She is a Certified Sex Addiction Therapist (CSAT) and has undertaken extensive specialist Sex Addiction training with Patrick Carnes and other pioneers in the field and holds a Level 4 qualification in Counselling Skills and an HNC in Early Childhood Studies with extensive study in child/parental relationships and attachment. Cassandra is currently working towards her professional doctorate with the Tavistock Institute of Medical Psychology (Tavistock Relationships).
Cassandra is committed to on-going personal and professional development and has attended a number of courses and seminars in the areas of Psychology, Counselling and Sexuality. She has also completed specialist training on working with sexual and gender diversity clients including the LGBTTQQIP2SAA + community as individuals and couples. She additionally has vast experience of working with those with interests in a variety of kink and fetish behaviours.
Cassandra's therapeutic approach is clinically directive and integrative and incorporates elements of Person-centred therapy, Psychodynamic and Psychoanalytic theory, Gestalt and Imago therapies with a particular interest in therapeutic metaphors and employs a systemic approach. These can be explained in further detail during the initial therapy session.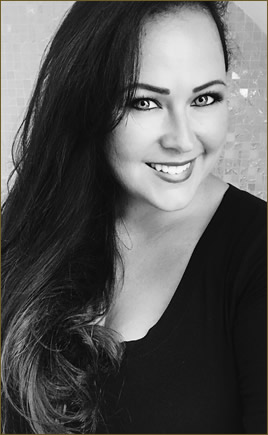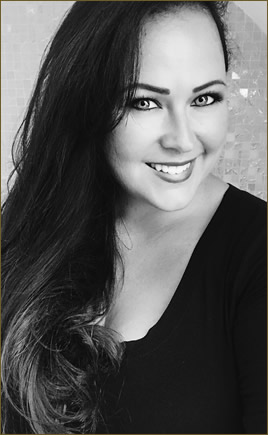 Additionally, Cassandra spends much time working privately with those convicted of sexual offences. She has spent time working with charities and organisations specialising in the reintegration of sex offenders into the community and the support of survivors of sexual abuse and rape. Cassandra regularly appears as a guest speaker at schools, colleges & media events throughout the UK. She is experienced at diagnosing and treating sexual addictions including pornography and love addiction. She also works extensively with the partners and families of addicts.
Cassandra is a registered member of the British Association for Counselling and Psychotherapy (MBACP), an affiliate member of the British Psychological Society (BPS) and a general member of the College of Sexual and Relationship Therapists (COSRT), The National Council of Psychotherapists (NCP) and holds full public indemnity insurance. She is also a member of the International Institute for Trauma & Addiction Professionals (IITAP).
Cassandra is committed to providing non-biased professional psychotherapy and counselling in a safe, comfortable and confidential environment where clients can feel free to discuss and explore any issues that they would like to. Cassandra works with individuals, couples, young people and family groups.
Adele Payne
Adele currently offers psychosexual, relationship and general counselling for individuals and couples at the Caesura Centre. Drawing on methods and skills gained in her recently completed London Foundation Certificate in Counselling and Psychotherapy, Adele uses an integrative approach to counselling believing that using a range of approaches is beneficial to fitting with an individual's needs.
The approaches she uses include Person Centred Therapy, CBT, Gestalt and Existential. Previous studies have covered aspects of self-motivation and achieving goals.
Adele is currently completing the London Diploma in Psychosexual & Relationship Therapy to continue her professional development.
Melissa Johanson
Melissa is a trainee Psychosexual and Relationship therapist working with couples and individuals. Her training is integrative and incorporates a number of therapeutic approaches allowing her to draw on a variety of tools to suit each client.
Melissa has experience of working with people from a wide variety of backgrounds and is multi-culturally competent. Melissa has a special interest in addiction, anxiety and LGBTQI+ issues.
Melissa has lengthy experience in professionally supporting victims of sexual exploitation and sex-related trauma. She has also worked intensively with people overcoming addictive behaviours and those recovering from abusive relationships.
Melissa holds two CPACB qualifications at level 2 and 3 in Counselling Skills and Studies. She is currently working towards her Post- Graduate Diploma in Psychosexual and Relationship Therapy. Additionally she is trained in Motivational Interviewing and has attended several Anxiety Reduction, Relaxation and Mindfulness courses. Melissa is a general member of the College of Sexual and Relationship Therapists (COSRT), The National Council of Psychotherapists (NCP) and holds full public indemnity insurance.
Roz McGregor – Ad Dip PC, MHS, MNCS Accred, Cert Hyp CS
Roz is an integrative, intuitive counsellor offering a safe, calm environment where you can talk about your emotions, hopes, fears and dreams for the future.
Having lived abroad for many years, Roz' background allows her to communicate with people from all walks of life and her experience working with the NSPCC has given her the opportunity to understand how counselling can help those who are struggling to help themselves.
Roz offers general counselling for individuals. Whilst her experience is varied she has a special interest in Bereavement and Loss. Roz' integrative approach incorporates Person Centred Therapy and Mindfulness into her sessions which are tailored to meet your needs. Roz provides an empathic, non-judgemental, confidential environment which encourages clients to bring whatever they want into the sessions. Her aim is to help clients to feel safe in sharing their emotions and to work at a pace that is comfortable for them.
Roz' curiosity about the world around her and the people in it has made her an intuitive and engaging practitioner helping her clients work through their issues and supporting them to achieve their full potential.
Roz has achieved the AIM Awards Level 3 Certificate in Hypnotherapy and Counselling Skills (QCF) (Cert. HypCs) and has also completed the AIM Awards Level 4 Diploma in Counselling Skills and Theory. She is currently studying with Blue Cross to work on their Pet Bereavement programme.