Cassandra Jay BSc (Hons) Psych, HNC ECS, CSAT, Sex Add. PGDiploma PSRT, Qualified Clinical Supervisor, EFS & ESSM International Certified Psycho-sexologist
Cassandra is the founder & clinical director of The Caesura Centre. She is a Psychosexual, Relationship and Forensic Psychotherapist and Clinical Supervisor and spends her time split between the Oxfordshire and Harley Street practices.
Cassandra is also certified by the European Society for Sexual Medicine as an international Psycho-sexologist. She has won awards for Psychotherapist of the Year, Excellence in LGBT Aware Therapy and her practice has won awards for Excellence in Psychotherapy Care Services and Counselling Service of the Year.
Cassandra has completed her BSc (Hons) in Psychology and uses this knowledge to inform her work, she has also completed her Masters level, post-graduate diploma in Psychosexual and Relationship Therapy. She is a Certified Sex Addiction Therapist (CSAT) and has undertaken extensive specialist sexual compulsivity and addiction training with Patrick Carnes and other pioneers in the field and holds a Level 4 qualification in Counselling Skills and an HNC in Early Childhood Studies with extensive study in child/parental relationships and attachment. Cassandra is currently working towards her professional doctorate with the Tavistock Institute of Medical Psychology (Tavistock Relationships).
Cassandra is committed to on-going personal and professional development and has taught and attended a number of courses and seminars in the areas of Psychology, Counselling and Sexuality. She also specialises in working with sexual and gender diversity clients including the LGBTTQQIP2SAA + community as individuals and couples, and this is work that Cassandra is passionate about.
In addition to this, she has extensive experience spanning 15 years of specialist work with individuals and couples (including non-monogamous and polyamorous couples and those with interests in a variety of kink and fetish behaviours).
Additionally, Cassandra works with those convicted of sexual offences including supporting court cases and working with solicitors, probation and social services.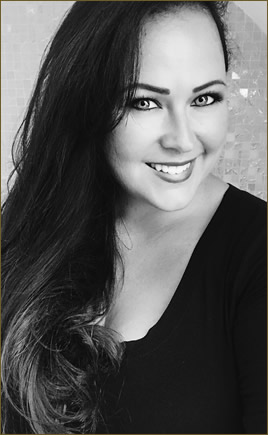 Cassandra's therapeutic approach is clinically directive and integrative and incorporates elements of Person-centred therapy, Psychodynamic and Psychoanalytic theory, Gestalt and Imago therapies with a particular interest in therapeutic metaphors and employs a systemic approach. These can be explained in further detail during the initial therapy session.
Cassandra regularly appears as a guest speaker at schools, colleges & media events throughout the UK. She is experienced at diagnosing and treating sexually compulsive behaviour including issues with the use of pornography and codependent patterns of behaviour. She also works extensively with the partners and families of those with behavioural and chemical addictions.
Cassandra has also provided advice to numerous television productions and works with those in the public eye to understand the effect of fame on mental health and well-being and how to work healthily in this field.
Cassandra has a specialism in OCD and intrusive thoughts, hoarding behaviours and assisting those who would like to introduce systems for organisation into their lives.
Cassandra is a Registered member of the British Association for Counselling and Psychotherapy (MBACP), an affiliate member of the British Psychological Society (BPS) and a Registered member of the College of Sexual and Relationship Therapists (COSRT), The National Council of Integrative Psychotherapists (NCIP), The Association for Family Therapy (AFT), Association of Professional Declutterers and Organisers (APDO) (Please see the OCD, Hoarding and Organising services page for more information on Cassandra's work in this area). Cassandra holds full public indemnity insurance. She is also a member of the International Institute for Trauma & Addiction Professionals (IITAP) and The International Association for Forensic Psychotherapy (IAFP).
Cassandra is committed to providing non-biased professional psychotherapy in a safe, comfortable and confidential environment where clients can feel free to discuss and explore any issues that they would like to. Cassandra works with individuals, couples, young people, family groups and business partnerships.
Roz McGregor – Ad Dip PC, MHS, MNCS Accred, Cert Hyp CS
Roz is a qualified and experienced counsellor providing an empathic, non-judgemental, confidential environment which encourages clients to bring whatever they want into the sessions. Her aim is to help clients to feel safe in sharing their emotions and to work at a pace that is comfortable for them.
Having lived abroad for many years, Roz' background allows her to communicate with people from all walks of life and her experience working as a volunteer with the NSPCC has given her the opportunity to recognise the many different issues people can face and how lonely depression and anxiety can be.
Roz offers general counselling to individuals and the issues that she sees most frequently in her day to day work are Anxiety, Depression, Stress, Grief, OCD, Low Self-esteem, Anger, Addictions and Abuse.
Roz' broad experience encourages you to explore your past, face hurdles in the present and make positive changes for the future. Working together as a team means that you, the client, are always at the centre of the sessions.
Roz has completed a Certificate in Mindfulness for Anxiety and Depression and is a contributor to Loughborough University Mindfulness Research Program. Roz has also completed the SANDS (stillbirth & neonatal death charity) Bereavement Care Training Programme and Bereavement Masterclass.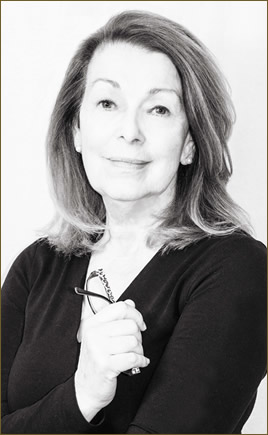 Adele Swift – BA (Hons) Business, PGDip, COSRT Reg
Adele offers therapy for individuals and couples with relationship and/or sexual problems. She is a fully qualified Psychosexual and Relationship Therapist, holding a Post Graduate Diploma in Psychosexual and Relationship Therapy (accredited by COSRT and Middlesex University). Adele is a registered member of the College of Sexual and Relationship Therapists (COSRT) and a member of BACP and holds a qualification in relationship therapy from the organisation Relate.
Having gained a degree in business and spending 20 years in the commercial world,  Adele took a total change in career direction and studied for her Post Graduate Diploma in Psychosexual and Relationship Therapy so that she could follow her passion for helping people with relationship, personal and sexual problems.
She encourages couples and individuals to be truly honest with themselves, and each other, to think about their own needs as well as their partners. Adele has a pragmatic, directive approach and helps clients to work towards achievable goals and to consider difficulties that could lie in the future and help them with strategies to deal with them.
Adele's belief in using an integrative approach to therapy was established through her training for her London Foundation Certificate in Psychotherapy. Using a combination of psychotherapy and psychosexual and relationship therapy tools and techniques, Adele understands the importance of the individual, and adapts her therapeutic approach to fit the needs of an individual client, or couple, and their problems.
Adele enjoys many aspects of her role as a sex and relationship therapist including helping people who may have difficulties in achieving the sexual life that they desire, or who find themselves not enjoying a sexual relationship as they feel they would like to. She finds it rewarding to help struggling couples who may have lost interest in each other over time, or are dealing with the aftermath of infidelity.
Adele has attended training sessions concerning controlling and coercive behaviour in relationships, identifying sexual addiction and on understanding the dynamics and issues surrounding polyamorous relationships. She is a kink aware therapist and is happy to work with those in polyamorous and open relationships, she also has experience of working with the LGBTQ + community. Her studies and interests also include finding self-motivation and achieving goals.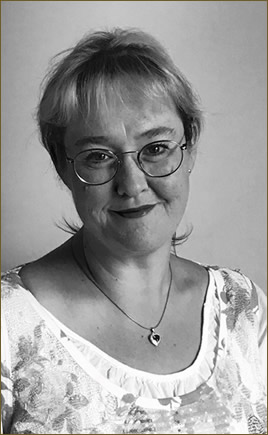 Annabel Turner
Annabel is currently studying for her Level 4 Diploma in integrative therapeutic counselling. Adopting an integrative approach allows Annabel to meet each client's individuality and diversity with a wholesome approach whilst working with client topics using a number of therapeutic skills and tools tailored specifically for each individual. Annabel has knowledge of Humanistic theory, CBT and Transactional Analysis. With a keen interest in Psychodynamic theory and Schema therapy which she will go onto study at an advanced level in the near future.
With personal and professional experience of dealing with many topics including anxiety, depression, ADHD, loss, bereavement, abuse, stress, addictions, anger, unhealthy coping behaviours, abandonment, relationships, failure, self-esteem and co-dependency. Annabel holds an empathic space of safety for her clients to join her and share their lived experiences confidentially and one that promotes mental wellbeing.
Annabel is also a Reiki Master and meditation facilitator outside of the counselling room and feels these practices help with introspection and connection to self which is sometimes lost with the madness of our everyday world. Annabel says "Slowing down enough to hear our innate thoughts, feelings, fears and senses is not an easy task, but one that's rewarding, empowering and a great tool to be able to lose the externalised valuing process and connect inwards, no one knows YOU better than YOU".
Annabel is Student member of the BACP.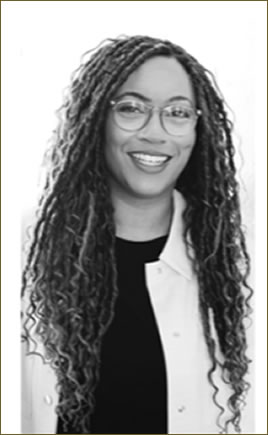 Andria O'Donovan Bsc (Physio) Reg(COSRT)
Andria is a qualified & registered Relationship & Psychosexual Therapist, Andria helps anyone needing support with the often challenging world of relationships. These include relationship with self, intimate relationships, relationships with parents, children or friendships, and workplace relationships. 
Andria also works with individuals and couples to discuss and resolve issues with sexual & intimacy difficulties, arguments, communication difficulties, sex and porn addiction, low desire, sexual difficulties such as erectile difficulties & vaginism and infidelity.
A physiotherapist & Yoga Instructor Andria also holds an Advanced Diploma in Mental Health & Wellbeing Coaching. She has also completed a diploma in Trauma and Mental Health Informed schools and Communities and is an IMAGO Facilitator. Andria is a group Facilitator with AWARE, a charity supporting people with anxiety, depression, bipolar disorder and mood related conditions. 
Using a counselling (understanding the past) & coaching (creating the future) approach, Andria provides a relaxed and non-judgemental space so that clients feel supported and understood and can safely explore, heal & grow and create the life & relationships they desire. A change in thinking from 'what's wrong with me?' to 'what happened to me…', can free client's from shame and guilt and allow them to be more compassionate towards themselves on their healing journey.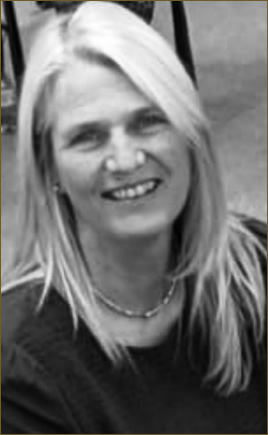 Laura Neville
Laura is our Office Manager and PA to the Clinical Director at The Caesura Centre and Chiltern Wellness Therapies. She will often be the first point of contact at the centre, via telephone or E-mail. She will be in the office to welcome you to the centre and show you into your session with your therapist.
Laura has worked within quality management and project management roles for both the education and healthcare industries over the past 10 years. She has worked with organisational bodies, learning societies and other healthcare organisations and has a keen interest in wellbeing and positive mental health care.
Laura is a very friendly, caring and approachable person. Her aim is to help you to feels as comfortable as possible when attending your sessions.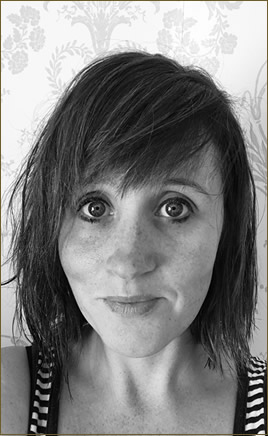 Ashley Lodge BA (Hons) Philosophy, PGCE
Ashley is the Mindfulness Lead for the Caesura Centre. He holds a degree in Philosophy from Southampton University and PGCE from Cambridge University. Ashley discovered mindfulness when he attended the eight-week MBCT (Mindfulness Based Cognitive Therapy) course at the Oxford Mindfulness Centre in 2013. After several years of personal practice, he then trained as a Workplace Mindfulness teacher with The Mindfulness Exchange in 2016. Starting in 2017 he then became the Mindfulness Lead for Pearson, a multinational educational company. He is currently the Head of Wellbeing for Oxford University Hospitals NHS Trust.
He oversees their mindfulness programme and has trained over 500 of their employees in mindfulness. In 2019 he attended the Oxford Mindfulness Centre's teacher training course on delivering the Frantic World curriculum which he uses as the basis for the courses he runs at the Caesura Centre. Ashley is also qualified as an ILM Level 5 coach. In addition to his work at the Centre he runs his own mindfulness and coaching consultancy www.mindfulnessandcoaching.co.uk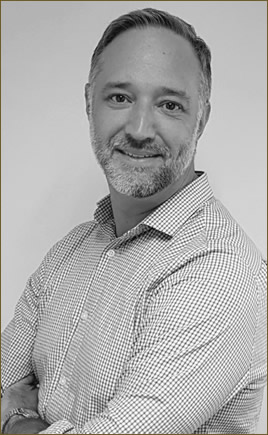 Mirella Fox
Mirella is a qualified and experienced psychotherapist, who also has completed a BSc (Hons) in Psychology. Mirella's experience has been in the NHS primary care, supporting a local surgery with their counselling needs. She is fully insured, holds an enhanced DBS certificate and is a BACP (British Association for Counselling and Psychotherapy) member and abides by their code of ethics.
Her modality is Adlerian Psychology based on Alfred Adler, one of the 3 fathers of modern psychology, along with Freud and Jung. Most frequently individuals seek her help for issues like: Depression, Anxiety, Bereavement, Addictions, Anger, Low Self-Confidence, Stress, PTSD, Panic Attacks, Relationship issues.
Mirella has also added to her studies by gaining a Diploma in Life Coaching as well as studying and using CBT techniques and tools when necessary.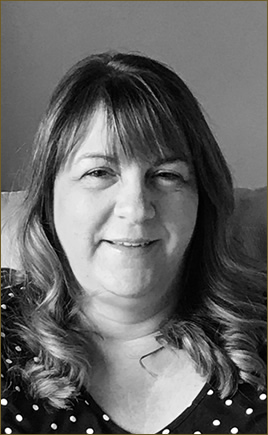 Sharon Ridgway – Ad Dip PC, MNCS Accred. MHS, Cert HypCS
Sharon works as a integrative counsellor and is able to offer a range of counselling and psychotherapy techniques such as Cognitive Behavioural Therapy, Transactional Analysis or Psychodynamic Techniques. The sessions are adapted to suit a client's needs and requirements.
Sharon incorporates Person Centred Therapy into her sessions Where she works with clients to offer them an understanding, empathetic approach that's honest, friendly and non-judgmental. Her aim is to offer a confidential, calm and safe environment for all her clients. Sharon has a humanistic perspective in her approach to therapy as it allows a focus for her to help improve a client's self-image, improving their growth, their self-worth and ultimately helping to maximise a client's potential.
Sharon works as a private Counsellor, supporting individuals from 18 years old onwards. She is experienced and offers general counselling and also volunteers at a charity in Oxford, Cruse Bereavement Care, as a bereavement counsellor as she is especially interested in bereavement and loss. She is fully insured, holding full public indemnity and liability insurance.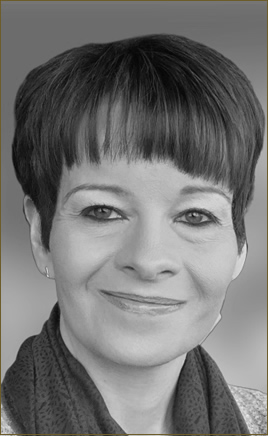 Our therapists are members of the following organisations and ethical bodies