Upcoming Courses
Six week Mindfulness Course – Dates to be confirmed
How to keep calm and contented in a frantic world
To secure your place on the course please call the Caesura Centre on 01844 318535. (Please leave a message if you are unable to get through and we will return your call as soon as possible.)
Please see below for more details:
This six-week mindfulness course is based on the Finding Peace in Frantic World Mindfulness-Based Cognitive Therapy (MBCT) programme.
Over the course of the six-week programme, you'll learn how mindfulness can help you recognise when you become caught up in cycles of worry, self-criticism, repetitive and ruminative thinking and learn tools to interrupt this process and make you more resilient through calmer and wiser thoughts and actions. At the end of the course, you'll feel better equipped to face life's ups and downs with self-compassion instead of self-criticism, using the tools and skills you've learned.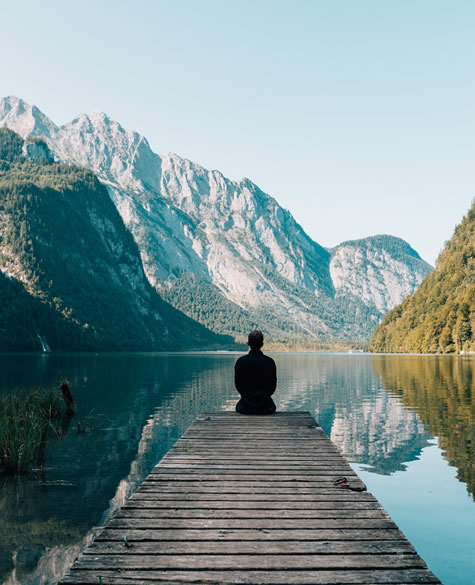 By training yourself to focus your attention on the present moment, Mindfulness can help you:
cope better with difficulties;
change how you relate to difficult thoughts and feelings;
improve your focus and attention;
learn skills to reduce the risk of further episodes of low mood; and
increase a sense of calm and wellbeing.
Course Format
The course consists of six 90-minute sessions, and will include teaching the key concepts, guided mindfulness practices, group dialogue and discussion, home practice assignments, and guided audio practices.
Week 1: Coming off automatic pilot
 Week 2: Returning to the body
Week 3: Moving from striving to accepting
Week 4: Relating to thoughts differently
Week 5: Dealing with difficulty
 Week 6: Befriending and rebalancing our lives
*Please note we do not allow participants to miss the first session for this course. To benefit from the course you need to ideally attend all six sessions.
Weekly handouts and recordings of the practices/meditations are provided.
To secure your place on the course please call the Caesura Centre on 01844 318535. (Please leave a message if you are unable to get through and we will return your call as soon as possible.)
Course Teacher
The course is led by Ashley Lodge, an experienced Mindfulness Teacher and Coach. Ashley has been running mindfulness courses since 2016. He trained with The Mindfulness Exchange and has attended a range of teacher training courses at the Oxford Mindfulness Centre including delivering the Mindfulness – Finding a Peace in Frantic World curriculum which is the basis for the course he is running at the Caesura Centre.
To date Ashley has trained over 500 people in Mindfulness. You can find out more about him and the courses he offers on his website: www.mindfulnessandcoaching.co.uk